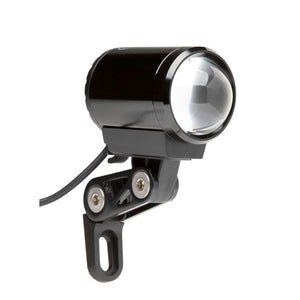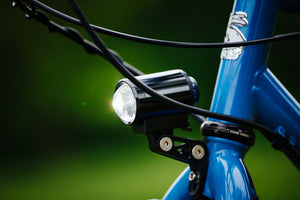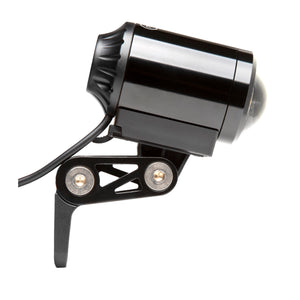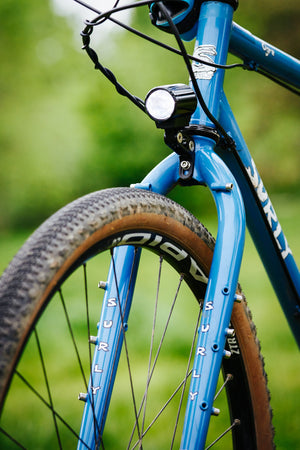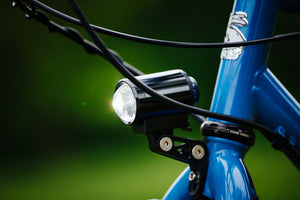 BYOB Headlight
The Bring Your Own Battery Headlight is a unique and versatile headlight, designed for everything from commuting to adventuring. It plugs into the standard USB-A* port on any portable power bank, which means you can choose the size/capacity of the power bank and easily swap in a fresh power bank on the fly. Because the headlight itself doesn't need to be recharged, you can permanently bolt it to your fork crown at just the right angle, or use the handlebar mount for easy removal.
Specifications
Headlight mounts to handlebars or bolts to fork crown
Precision lens focuses beam onto the path in front of you, not into the eyes of oncoming traffic/riders
Weatherproof machined alloy body
350 lumens / 100 LUX
8+ hrs/16+ hrs runtime on 10k/20k mAh power bank
Carry multiple power banks for multi-day journeys off the grid
Store power bank in handlebar bag, frame bag, basket, or just strap to your stem/top tube with a Voile strap
Power bank sold separately
* Why USB-A? Almost every new power bank has both USB-A and USB-C outputs. Most older power banks only have USB-A outputs. We wanted this light to be backward-compatible so folks don't have to buy a new power bank if they already have an older one.