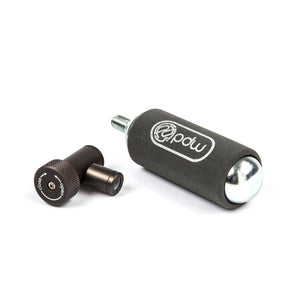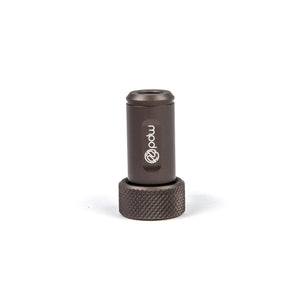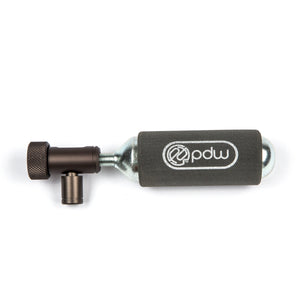 Fatty Object
The Fatty Object™ is the first CO2 inflator on the market designed specifically to inflate fat and plus-sized tires. Made of indestructible alloy, the Fatty Object fits on both Presta and Schrader valves and its oversized control knob is easy to operate, even with gloves on.
The Fatty Object is available on it's own or with a 38g threaded CO2 cartridge a lightweight foam insulator sleeve that will fill a 26x4.8 tire to 6-7psi or a 29x3.0 tire to 20-22psi.
Please note that we are unable to ship CO2 cartridges to Hawaii or any international country.
DETAILS
Precision machined body

Fits Presta and Schrader values

Option of 38g threaded CO2 cartridge which fills a 26x4.8 tire to 6-7psi or a 29x3.0 tire to 20-22psi

Inflator only height: 44 mm (1.75")

Inflator only weight: 40 g (1.3 oz)

Foam insulator

sleeve length: 77 mm (3")

Weight of inflator with cartridge: 80 g (6.9 oz)

Lifetime PDWarranty

Fatty Object With 38g CO2 Cartridge Part Number: 023

Fatty Object Inflator Only Part Number: 026